Our cages get adapted to the growing cycle of these species in order to guarantee their successfull development
For 100-days-old fry or below.
The breeding of the gilthead and the seabass started in the 1970s in the Mediterranean Sea (Israel, Italy, France and Spain).
The growth of these species is very slow during the first year. The hatchery net cages guarantee that this first phase is carried out efficiently and safely, reaching a maximum growth of 350 kgs in two years.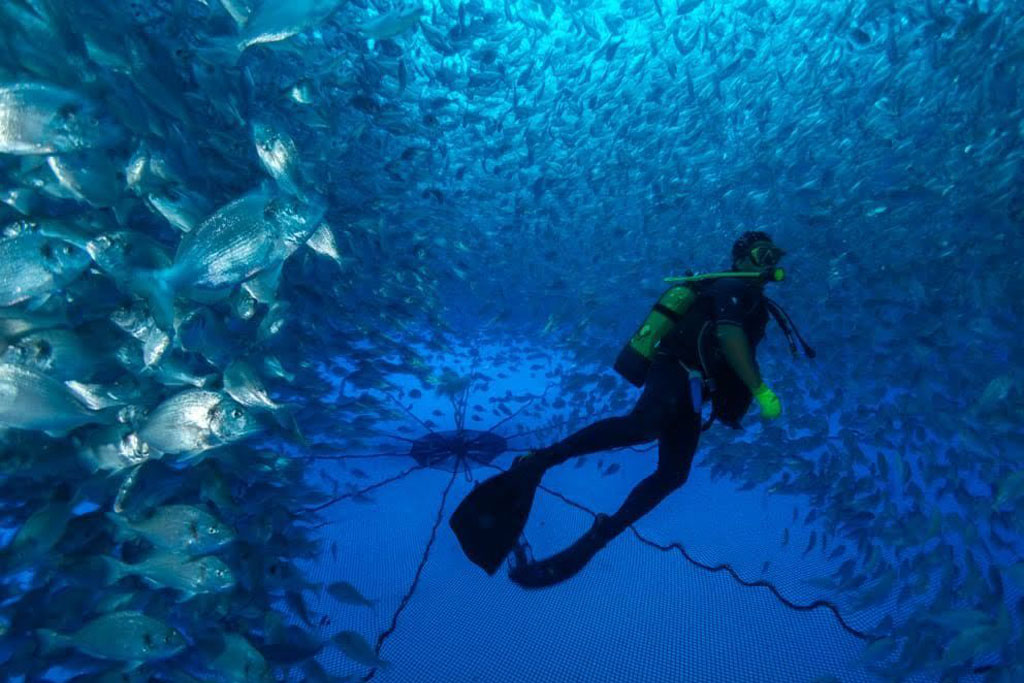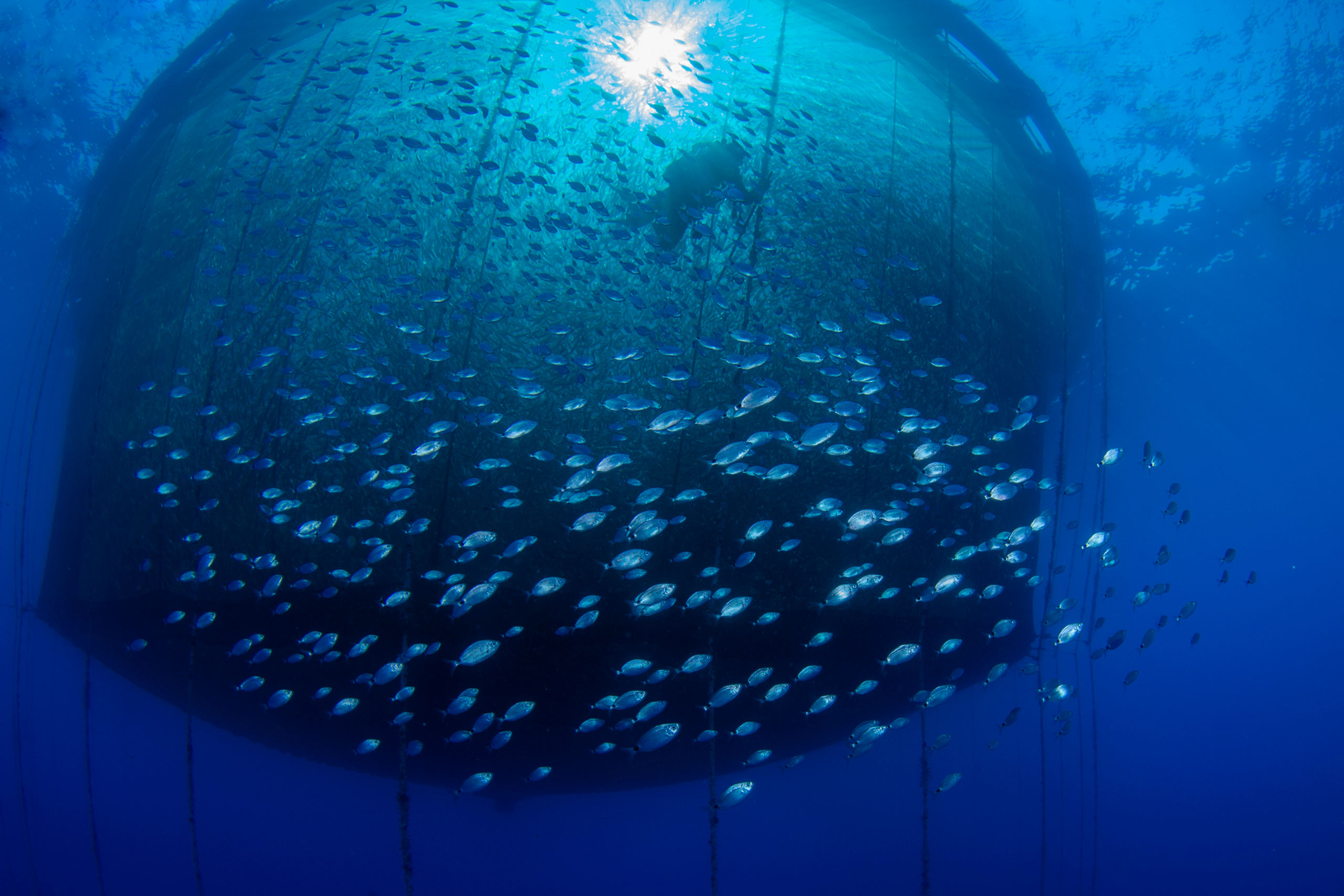 When the fry is from 100 to 170 days old, they get pre-fattened up to become juvenile fish. When they reach this phase, they are ready to be moved to the nominated offshore locations.
They are destined to be the home of fishes over 170 days old and located offshore. Although they are manufactured in standard 22m, 25m and 30m diameters, fattening net cages in further diameters can be custom-made upon request.